About Network Marketing Star
If you're looking to skyrocket your business success, recruit more reps, and get the exact action steps to help you create a freedom-based business, then you're definitely in the right place. It's here that you'll find powerful social media and online marketing strategies to help you grow your leadership skills and network marketing business, so that you can ditch the home parties and start building your business from the internet.
About Meghan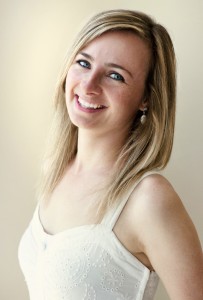 Meghan Mackintosh is a multi-passionate entrepreneur, writer, speaker and mentor. As the founder of Network Marketing Star she reaches thousands of network marketers and aspiring entrepreneurs daily and helps them design a life of freedom and abundance for themselves and their families. She works with change makers, coaches, wellness warriors and creative entrepreneurs who are making a difference in the world and who are stepping into their power as effective leaders and community builders. Meghan's philosophy is about activating all aspects of yourself, so that you can live a rich and fulfilled life. Her thrill for adventure has taken her to over 25 countries in the world and she has over 10 years experience as a sales and marketing leader for companies in the TV commercial, entertainment and advertising industries. She has grown her business primarily through online marketing, social media, and video marketing, and her YouTube channel has over 108,000 views. She has consulted internationally with multi-million dollar start ups and has experience launching technology software into new markets. Meghan earned a Post-Graduate Diploma in New Media Journalism from Sheridan College and an Honours BA in Sociology from the University of Guelph. Meghan currently resides in Toronto, Canada, where she co-leads monthly gatherings to honour spirituality, self-expression and the seasons.
16 Fun Facts About Me!
1. I'm so in love with my 3 nieces and I treat them like they were my own kids. I see them nearly every weekend and they are my heart!
2. I'm a travel addict! I've traveled to over 25+ countries around the world, and have lived in 9 different cities in Canada, the US and the UK.
3. I have 3 yoga teacher training certificates and have taught yoga in New York City and Toronto.
4. I LOVE the arts! I went to a high school for the performing arts where I majored in Drama and in the evenings I danced ballet, jazz, and pointe. Every Christmas my family and I see the National Ballet of Canada perform the Nutcracker. I also try to attend musicals, live art, theatre and dance performances throughout the year!
5. I love vegan and vegetarian food and if I'm in a brand new city, the first thing I do is find a super healthy restaurant and juice bar.
6. I grew up playing tennis during the summers at my cottage and I was on the tennis team in high school.
7. My mom passed away in August 2014 after battling Ovarian Cancer since 2005.  The experience of having a mom with cancer for 9 years shaped me, and I believe it made me a more compassionate, spiritual and understanding person.
8. My favourite sports to watch on TV are tennis, baseball, ice hockey and golf.
9. I did a post-graduate program in New Media Journalism after my Sociology Degree, where I learned how to write like a TV reporter. I interned at a local TV station and on the weekends wrote pieces that went on the air.
10. Favorite indulgence… Always chocolate!!! Any type of dessert in fact. I have a huge sweet tooth!
11. I went to French Immersion until Grade 8, and can speak, read and write in French (although it's rusty and my grammar stinks!)
12. I live a 5 minute walk away from beautiful Lake Ontario, and I love to go there often to relax and get away from the hectic city traffic. The water soothes me big time!
13. My cottage is a 5 minute walk away from sandy Lake Huron, so in the summer I get to do the same thing, as well as walk along the beach, bike and kayak.
14. I love to write short films and tell stories, and I was honoured to be chosen to work on a project-basis for Heritage Mississauga to make videos about the history and heritage of the City.
15. My great-grandfather (my dad's grandpa) was a carpenter from Scotland. He moved to Canada and built a house in Niagara Falls, Ontario where my grandfather grew up. The house still stands today, so every time I visit the Falls, I drive down the street it's on and I stop to see it.
16. My sister and her husband Martial own a successful wholesale French bakery in Toronto called La Bastille Boulangerie et Patisserie. Martial is originally from France and learned how to be a pastry chef when he was a teenager and his parents owned bistros in Paris. My sister met him when she worked at a bakery he ran and they fell in love!
Want to see more of my life? Check out a personal photo album that I put together for you, click here.